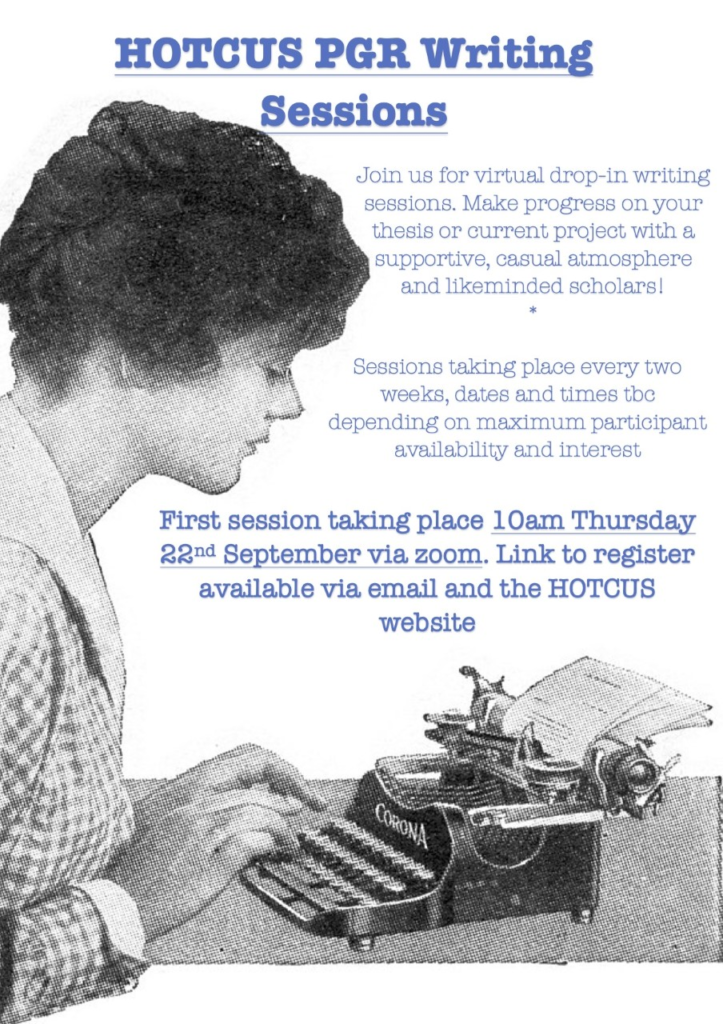 In order to assist postgraduate research students, HOTCUS has arranged for virtual drop-in writing sessions to allow attendants to make progress on their thesis or another aspect of their research in a supportive and casual atmosphere with other likeminded scholars.
The first session will take place at 10:00 am on Friday 3rd of February on Zoom. To register and join the meeting, please use the following link. After registering, you will receive a confirmation email containing information about joining the meeting.
Subsequent sessions will take place every Friday at 10 over Zoom, and you can access the meeting using the same link as above.
If you have any questions, please contact HOTCUS PGR rep Elizabeth Rees at [email protected]